This page is for Mac. If you are using Windows the instructions are here.
Download the installer
You will find the download link:
in the confirmation page of your purchase
in the email your received from admin(at)fotomojo.fr right after your purchase. This email also contains the essential licence key!
Download the Zip file and move to the next step
Open the ZIP file and install double click on the version which corresponds to your operating system:
NanoJPG works on Windows and Mac. But make your life easy: install the Mac version on MAC.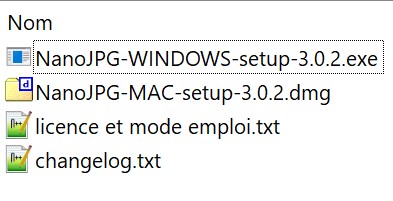 NanoJPG is compatible with OS-X starting from version 10.9 (mavericks) and tested up to 10.13 (High Sierra)
Simply open the image NanoJPG-MAC-setup-x.x.x.dmg by clicking on the file.
The virtual image is set and the NanoJPG directory opens automatically (if it does not open automatically it can be open through the desktop). You should be looking at a screen like this: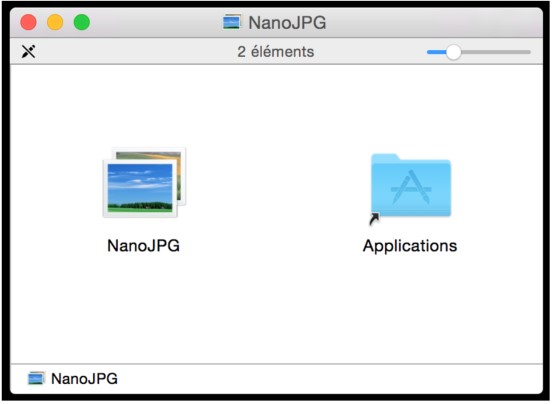 Now drag the icon NanoJPG into the folder Applications: the installation starts! (how exciting!)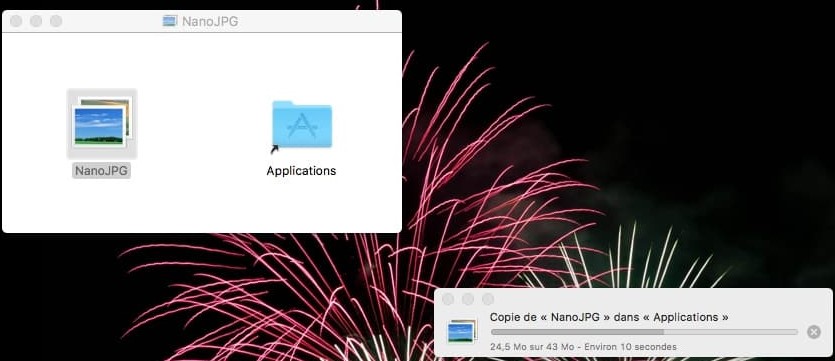 On the first launch you will be greeted by a warning that the app comes from a non identified developer.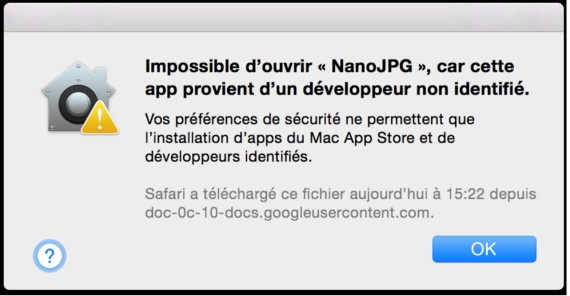 Not a problem: in the finder find the NanoJPG application and then either do Ctrl + clic and open or right click + open.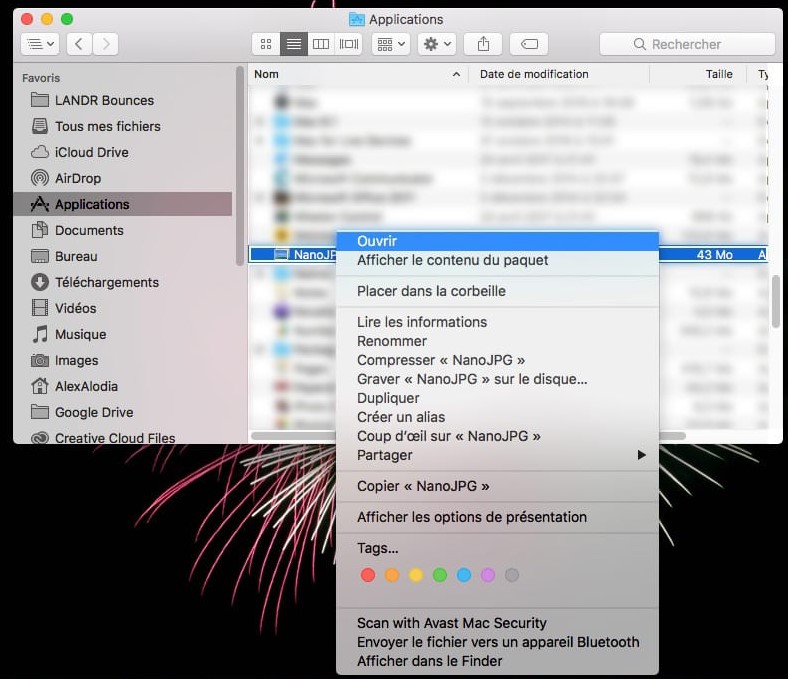 You get another message about an unindentified developer. Simply click on open: this is the last time you will see this warning.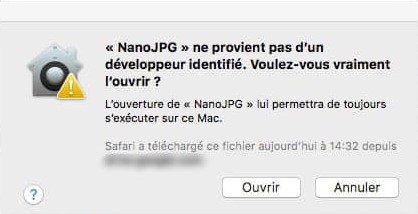 Activating NanoJPG
On your first launch of NanoJPG you will be greeted with a request to enter your licence key. This key is in the confirmation email you received from me from admin (at) fotomojo.fr. It's a 32 character code.
Don't try to open the invoice PDF: there's a code in there as well, but it's not the right one. The one you are looking for is in the body of the email.
Simply copy this code and then paste it into NanoJPG.
NanoJPG can be activated on 2 machines at the same time.
Note: an internet connection is required to activate NanoJPG. But afterwards you can use NanoJPG for up to 10 days without needing to reconnect to the Internet. See more details in the page Managing your NanoJPG licence.
If you want to integrate Lightroom and NanoJPG click here.